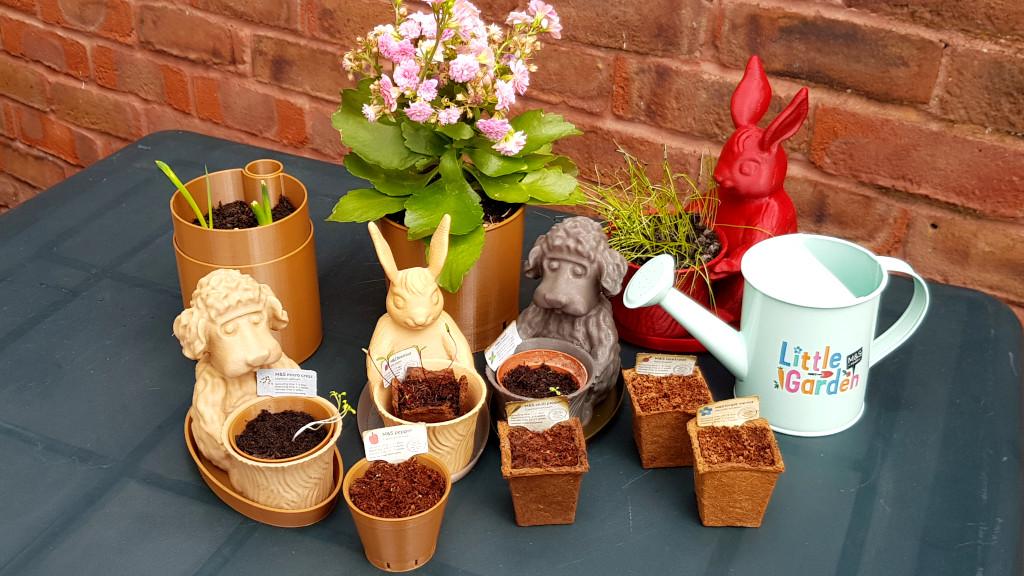 20 Things You Can 3D Print With Fluoropolymers
3D printers have been around for a long time, but they weren't so mainstream and affordable until only a few years back. Now, everyone and their pet can own, use, and experiment with 3D printers. Thanks to the possibilities of this incredible invention, you could make just about anything. From a super cool toy helicopter to a replica of your boss's head, 3D printing with PTFE offers you endless creative opportunities.
How Do 3D Printers Work?
All 3D printers require an extruder to create or print anything. There are two major extruder types on the market: Direct and Bowden. Fluoropolymer is the extruder used in the Bowden 3D printer, thanks to its numerous impressive properties.
Fluoropolymer is commonly used in filament-based 3D printers because it's impressively resilient and has non-stick, friction-reducing properties. These properties make fluoropolymers optimal for withstanding the many tough conditions of printing with a 3D printer. They're especially useful for protecting and insulating wire components in any products made by 3D printers and are chosen for that purpose because of their resilience.
Fluoropolymers are some of the most versatile and durable polymers in the manufacturing industry. Their physical properties are great for some of the most complex applications. Fluoropolymers are impressively resistant to bonding or reaction with several other materials, thus making them ideal for various industrial and chemical manufacturing applications.
To help you explore the world of 3D printing, we have created this list of 20 things you can 3D print with fluoropolymers.
20 Things You Can 3D Print With Fluoropolymers
A Mobile Phone Stand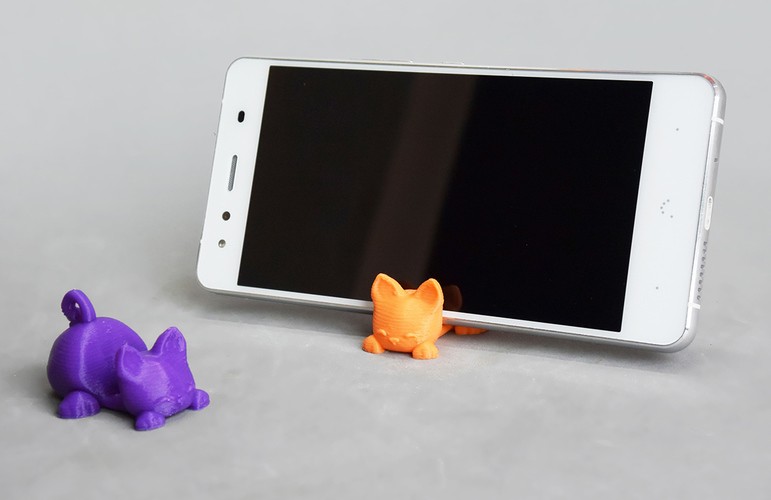 Via tutorial45.com
We spend a lot of time on these little mobile devices. Phones allow us to read, watch videos and movies, and communicate. However, holding your phone all day can be exhausting, and propping it up to watch from a short distance can be even more so.
If you have a 3D printer and you haven't printed yourself a phone stand yet, you're missing out. You can find lots of resources on the perfect print settings and models to print your own 3D phone stand. 
A Headphone Stand
Via Part Time Potato on MyMiniFactory
Similar to the item above, number 2 on this list is a headphone stand, and need we say more? If you listen to audio a lot, a headphone stand is an excellent addition to the many things that probably cluster up your desk already. At least this one's for a good cause. Making your own headphone stand will require printing different parts and a little assembling, but in the end, it is oh-so-worth it.
Tool Hooks 
Whether you're quite the handy person doesn't matter. Anyone who works with tools knows all too well the struggle of organizing said tools and ensuring they don't get in the way. Make organizing your tools a little easier by simply 3D printing yourself some really cool tool hooks. This way, you can have a place for your tools and never have to go hunting for a hammer or screwdriver right in the middle of a project.
USB and Cable Holder
Via Cults3D
Most of the time, your 3D printing projects will probably be you just printing things to hold other things – and that's okay! If you struggle with a cluttered desk, cables crisscrossing all over the place, and small devices like USB sticks and SD cards, a cable holder will come in very handy.
Tripod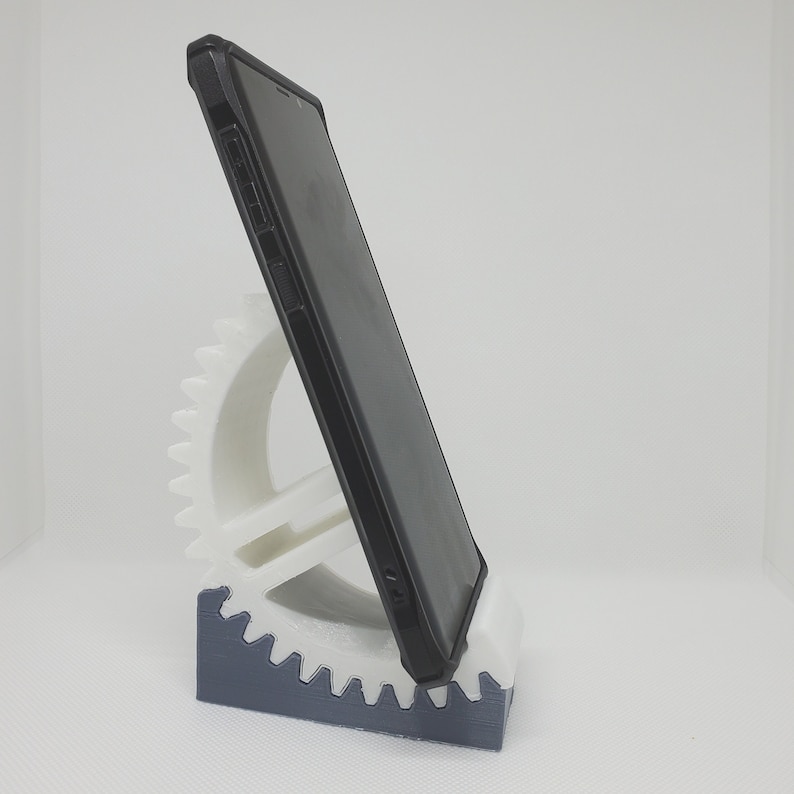 Via Cults3D
Tripods can come in handy in several situations. While 3D printing one will require a lot of components and assembling, it can come together nicely and make positioning your phone or camera very easy. You can add whatever extensions you would like to make your very own customized tripod.
Pen and Pencil Holder
Instead of leaving your pens and pencils strewn across your desk or scattered in a drawer, 3D print this pencil holder! There are many unique designs out there, so make sure to pick one that suits your style best!
Q-Tip Dispenser
Via Cults3d
Sometimes, you don't need a reason to 3D print random knick-knacks, because why not? A q-tip dispenser can be an excellent decor addition to place on any sink for easy access.
Flower Pots
Via 3dwithus
You probably won't find a unique and personalized flower pot at your local store. Why not print one instead? 3D printing with fluoropolymers is especially great for heavy-duty projects like these, thanks to their stronger and more durable components. Why stop at 1 flower pot? Print more!
Lampshade
Via Instructables
Lampshades can do a lot for the aesthetics of any room or space. Create a unique lampshade that matches your style and proudly display it for all to see and admire.
Full Chess Set
Via Cults3d
Chess is unarguably one of the most played and revered board games in the world. No matter how old you are, there's something incredible about this strategy game that you just can't resist. If you're a big chess fan, go ahead and make yourself a 3D chess board, preferably a design that's easy to pack up and take with you on the go.
Laptop Stand
Via All3DP
Not only is this great for your posture, but it also helps declutter your workspace and create more room for the many other things you'll soon be 3D printing.
Bottle Opener
Via All3DP
The year is 2022, you have a 3D printer, and you still struggle to open a bottle. That simply won't do. This item is especially easy to make and can come in handy many times.
Glasses Headlights
Via Chris McElraft on Thingiverse
Here's a low-tech, low-effort approach to brightening up your projects. Glasses with headlights are not only useful, but they also look great! Get those photons moving and build yourself some headlights.
Musical Instruments
Do you think you have what it takes to be the next big thing in music? Well, find out. You can 3D print a musical instrument using cheaper models and materials. From violins and flutes to trumpets and guitars, there are so many awesome 3D models out there. 
Sound Amplifiers
Via Cults3d
If you're a sound enthusiast who would do just about anything to preserve sound quality, your sound amplifier might be the single most impressive thing you make. There are tons of designs to explore, so you can have a field day picking models that fit your style best.
Toys
Via Cults3d
From airplanes to super cool cars, there are very few toys you can't make with your 3D printer.
Medical Supplies
Via MyMiniFactory
The healthcare industry has seen great strides with 3D printing in the last couple of years. You can print many things, from anatomical models to surgical tools.
Keyholder
Via MyMiniFactory
Hands down the best thing to print, you can now skip the frustration of fishing through your bag or losing your keys when you need them the most!
Wallet
Via Lumien.Se
Why shell out $40 for a wallet when you could just make a fully functional one at home? You can even 3D print a design that is 100% unique and customized to perfectly fit your style.
Earphones case
If you've ever felt the frustration of trying to detangle your earphones, you know that this earphone case is a must-have. And you can make one with a 3D printer. You can even make more to gift to your family and friends.
Conclusion
3D printing brings out the creativity in everyone. When you 3D print with fluoropolymers, you have greater access to more complex and sophisticated projects. This is such an important application of fluoropolymers that once again proves their superiority as a construction material. Known for their resilience, durability, and versatility, you really can't go wrong with 3D printing with PTFE.
What are you waiting for? Get to printing!