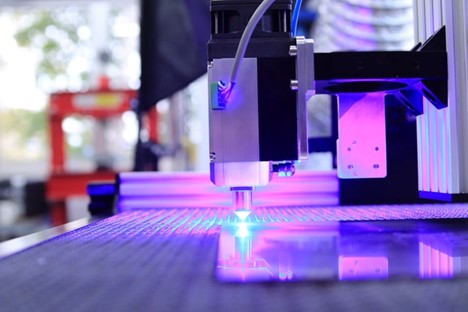 Fluoropolymer Uses in 3D Printing
Fluoropolymer or PTFE is a commonly used material in filament-based 3D printers. This compound helps protect and insulate any wires in printed products. Its resistance to bonding with other materials makes it sought after for chemical manufacturing in a wide range of industries.
The non-stick and friction-reducing properties make it optimal for withstanding a reaction to other chemical compounds like acids, bases, and solvents to retain its shape and texture. One of the most widespread applications of fluoropolymer is heat shrink tubing but did you know about its role in the growing field of 3D printing?
3D printing is rapidly expanding to replace wasteful and harmful processes in manufacturing. It can create necessary pieces for building parts needed that can withstand high temperatures and external stress. Learn how fluoropolymer plays a critical role in 3D printing.
Fluoropolymer provides more flexibility and freedom for design than other materials that are not as flexible or tough. It's especially beneficial for incorporating other materials to create larger products for industrial parts.
The versatility of PTFE paired additive manufacturing allows for 3D materials to be printed with fluorinated materials. PTFE is useful for many applications because of its flexibility, toughness, and thermal capabilities. It can retain its shape and properties under high stress during formation.
This compound is unmatched in its ability to resist temperature, making it an asset for parts in cars and planes. 3D printing pieces for companies in the automotive and aerospace industries are growing with fluoropolymer. Whether in applications as a resin, rod, or other consistency, the compound makes it possible to expand production quickly.
Possible New Technology
Emerging technologies emphasize "green" as the global market seeks innovative ways to keep production prices down while remaining environmentally conscious. New fluoropolymer technology in 3D printing is continuously developing as the demand for 3D printed items skyrockets.
New, eco-conscious technology is an asset that serves people in the following fields:
General Industry
Heavy Industry
Aerospace
Automotive
Environmental
Lab and Scientific
Recently developed techniques have made it possible to achieve printing in one continuous process. The streamlining replaces the traditional assembly-line method that requires molding and assembly of parts in separate stages. Ultimately, this makes it easier for clients in these fields to receive products that meet their needs and minimizes room for error.
Developing fluoropolymer methods to be more "green" will produce substantially less waste and reduce costs because less material will be necessary to complete each process.
Developments
New blends and resins are regularly in research and development to meet a company's specific performance needs while retaining a cost to benefit ratio. Developments have turned the compound into a resin, allowing 3D polymers to transform into complex and intricate shapes and pieces for larger models.
Using new fluoropolymer or PTFE methods in 3D printing makes it easier to construct intricate and tiny parts as small as .2mm or large scale parts up to 180mm. The new resin process also replaces traditional methods of creating parts separately.
Developments in fluoropolymer 3D technology make it suitable for creating components used for electronics, medical instruments, and food processing manufacturers. High-performance and affordable products will provide the best solutions for customers in a range of industries.