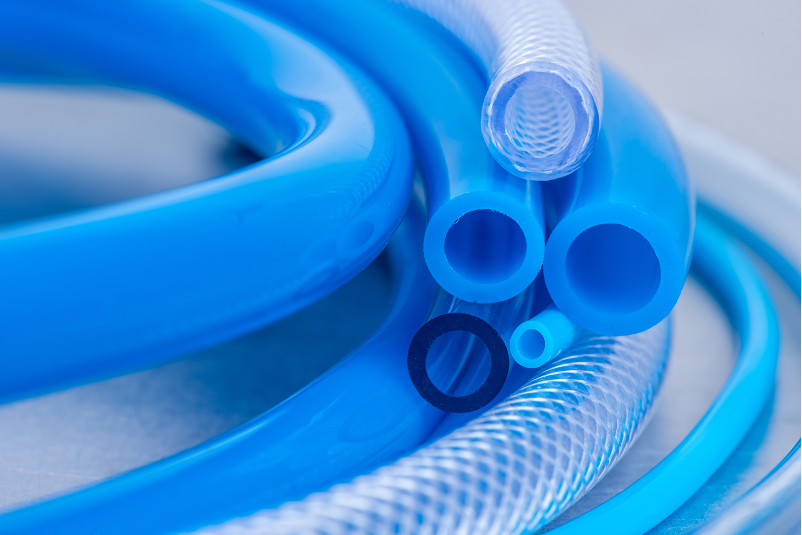 The revolutionary benefits of fluoropolymers.
The tubing world has made significant improvements within the last ten years that have benefited various industries, including steel processing, 3-D Printing, and chemical plants. Perhaps the most exciting advancements have been the advancements in fluoropolymer tubing.
Fluoropolymers are known for their resistance to solvents, acids, and bases, making it the perfect tubing for extreme conditions. One of the most well-known fluoropolymers is polytetrafluoroethylene. Chemistry professionals have modified Fluoropolymer tubing to be heat conductive in recent years, up to 2.7 times higher than other natural fluoropolymers.
Fluorostore, a leading supplier of fluoropolymers, believes the future of tubing resides in fluoropolymers and their new heat-conducting properties. Below, Fluorostore will discuss the many ways fluoropolymers have revolutionized the many industries they are used in.
More Durable than Other Materials
Fluoropolymers are one of the toughest tubing materials on the market. However, there are different variations of fluoropolymers, and certain types are stronger than others. ETFE tubing is perhaps the strongest and most durable material when compared to PFA, PTEFE, and FEP. ETFE has a tensile strength of 6100 psi and can bear hold up to 400 times its weight. Additionally, ETFE fluoropolymer tubing is extremely lightweight, given its resilience, and can stretch up to three times its own length, making it perfect for load-bearing tasks.  ETFE is also one of the most long-lasting tubing materials, with an average lifespan of 50 to 60 years.
Maintenance Free
Meant to withstand long-term outdoor exposure and harsh chemical environment, fluoropolymer tubing has an average life expectancy of more than 20 plus years. During these years, it is virtually unheard of for fluoropolymer tubing to require any maintenance or replacement. Fluoropolymer tubing possesses high resistance to water, dirt pickups, oils, UV radiations, chemicals, and tears. Unlike other materials such as FEVE coatings and vinyl ether have been known to break down, which has caused many reports discussing their lack of durability to be published over the years.
Industry Uses
Fluoropolymers are some of the most utilized tubing materials across industries. Not only is fluoropolymer tubing used in aerospace technology, but the polymer itself is also within cars, bridges, laptops, cell-phones, water towers, solar panels, and even stadiums. Fluoropolymers are quickly becoming one of the most utilized polymers on the market, and in advancing technology, it has become the "go-to" tubing material.