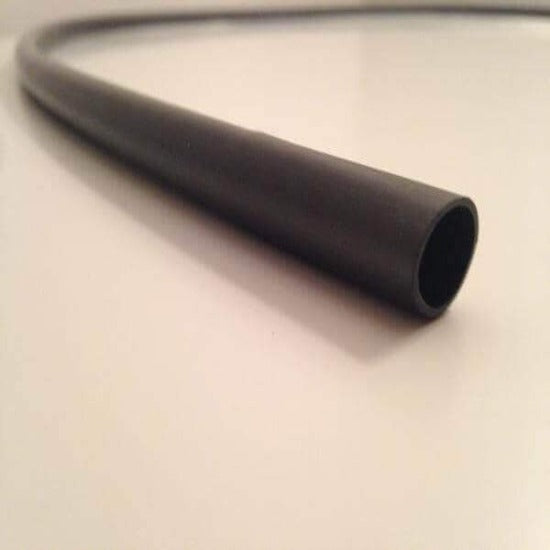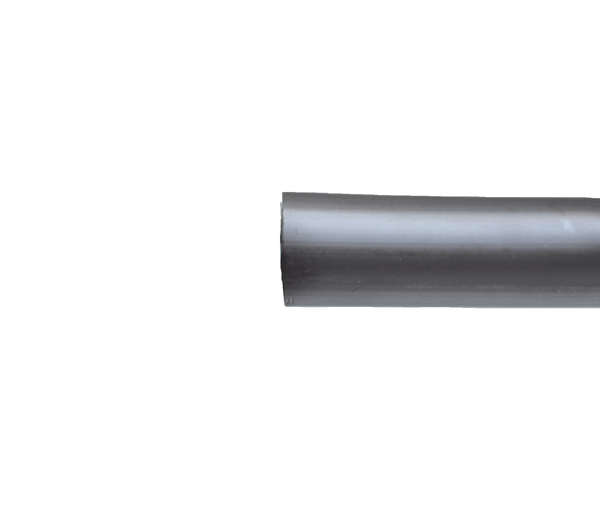 H2 FEP Thermally Conductive / Anti-Stat Tubing
per foot
Save

Liquid error (snippets/competitor-badge line 32): Computation results in '-Infinity'

% compared to on Leading Competitor's website.
Description
A proprietary material, H2 FEP tubing from Fluorotherm has almost 3x higher heat conductivity than standard FEP. It can be used in a variety of applications for dust and particulate control, electrical discharge, and where thermal dissipation is required. 
Attributes
Proprietary fluoropolymer based on FEP resin

3X higher thermal conductivity than standard FEP

Extremely smooth tubing surface

Excellent anti-static properties

Dark gray in color
Additional Information
H2 tubing overview
Click to download FEP H2 technical information
Standard sizing data
Sizing
| | | | |
| --- | --- | --- | --- |
| ID | Wall | OD | Burst (75 F) |
| 0.031" | 0.016" | 0.063" | 1815 PSI |
| 0.063 | 0.031 | 0.125 | 1800 |
| 0.063 | 0.062 | 0.188 | 2400 |
| 0.125 | 0.031 | 0.188 | 1161 |
| 0.125 | 0.062 | 0.25 | 1800 |
| 0.156 | 0.047 | 0.25 | 1315 |
| 0.188 | 0.031 | 0.25 | 840 |
| 0.25 | 0.031 | 0.313 | 659 |
| 0.25 | 0.062 | 0.375 | 1154 |
| 0.312 | 0.031 | 0.375 | 541 |
| 0.375 | 0.031 | 0.438 | 459 |
| 0.375 | 0.062 | 0.5 | 840 |
| 0.438 | 0.031 | 0.5 | 398 |
| 0.5 | 0.031 | 0.563 | 352 |
| 0.5 | 0.062 | 0.625 | 659 |
| 0.562 | 0.031 | 0.625 | 315 |
| 0.625 | 0.031 | 0.688 | 285 |
| 0.625 | 0.062 | 0.75 | 541 |
| 0.688 | 0.031 | 0.75 | 260 |
| 0.75 | 0.04 | 0.83 | 303 |
| 0.875 | 0.045 | 0.965 | 293 |
| 0.875 | 0.062 | 1 | 398 |
| 1 | 0.045 | 1.09 | 258 |
| 1.25 | 0.045 | 1.34 | 208 |
| 1.5 | 0.05 | 1.6 | 193 |